Portugal is the most western country on the continent of Europe.  Spain borders the country on the North and the East, while the Atlantic Ocean surrounds the southern and western sides.  The location of this country allows it to be one of the warmest countries in all of Europe.  
Here are 8 amazing reasons why everyone needs to plan a phenomenal Portugal trip:
1. Sunsets Over the Ocean
The sun always sets to the West, and since that is where the Atlantic Ocean is, everyone on a Portugal trip will find themselves watching the sun dip lower towards the ocean every single day.  
2. Romance and Architecture
Romance and architecture can be found within the Sintra-Cascais National Park in Lisbon.  The Pálacio da Pena will allow everyone that visits to feel like a princess or prince for the day.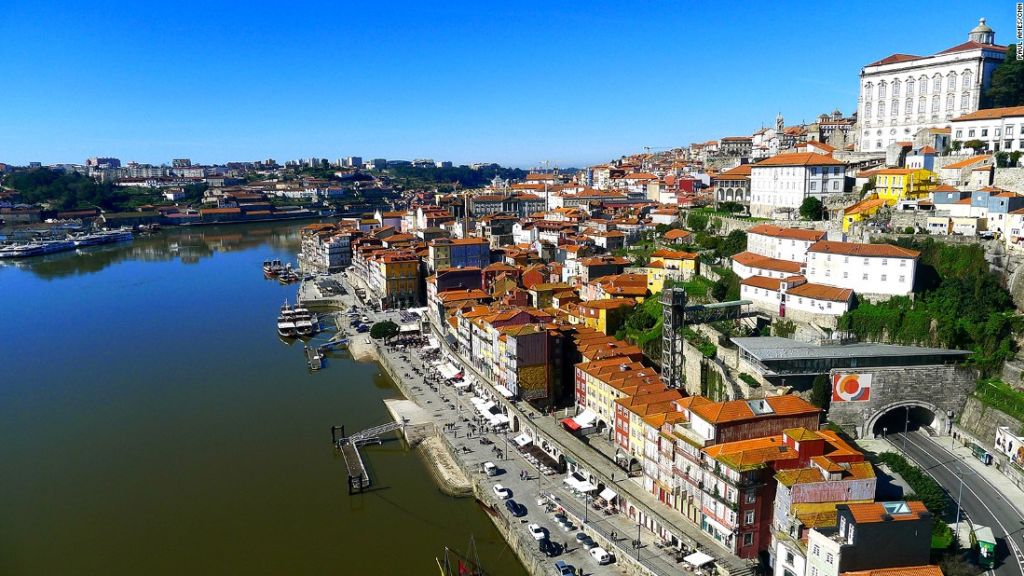 3. Fish is Always Fresh and Cheap
With all the water that surrounds Portugal, it is easy to see why it is one of the best places to catch fish.  The overabundance of fish means cheap prices for the freshest of the fresh.  Three of the best types of fish include Dourada, Sardinhas, and Robalo.  
4. Art Work Within the Cobblestone Streets
Creating cobblestone streets takes time, but the effort was worth every second on the streets of Portugal. The numerous patterns and designs can provide hours of entertainment and conversation to those who walk along them.
5. Custard Tarts
One of the most delicious desserts in the entire world can be found during a Portugal trip.  Locally, they are called pastéis de nata and no one can leave the country without having at least a small taste. 
6. Surfing
The magnificent coastline is also the best place to learn how to surf and the coasts of Nazaré, Peniche, Ericeira, and Alentejo are all highly recommended.  
7. Authenticity is Common
Even though Portugal is becoming a major tourist destination, people can still find numerous restaurants, shops, and attractions that are authentic.  Despite the authenticity, most of the people that work there will be able to speak English.  
8. Nightlife
The nightlife in Portugal is fascinating, especially in the Bairro Alto neighborhood.  That area is where a person can enjoy a drink, relax, talk with others, and dance right on the streets.  
A Portugal trip can be a fabulous experience for everyone especially if they enjoy the items listed above. Route Perfect can provide many more tips for people who are planning their very own phenomenal Portugal trip.